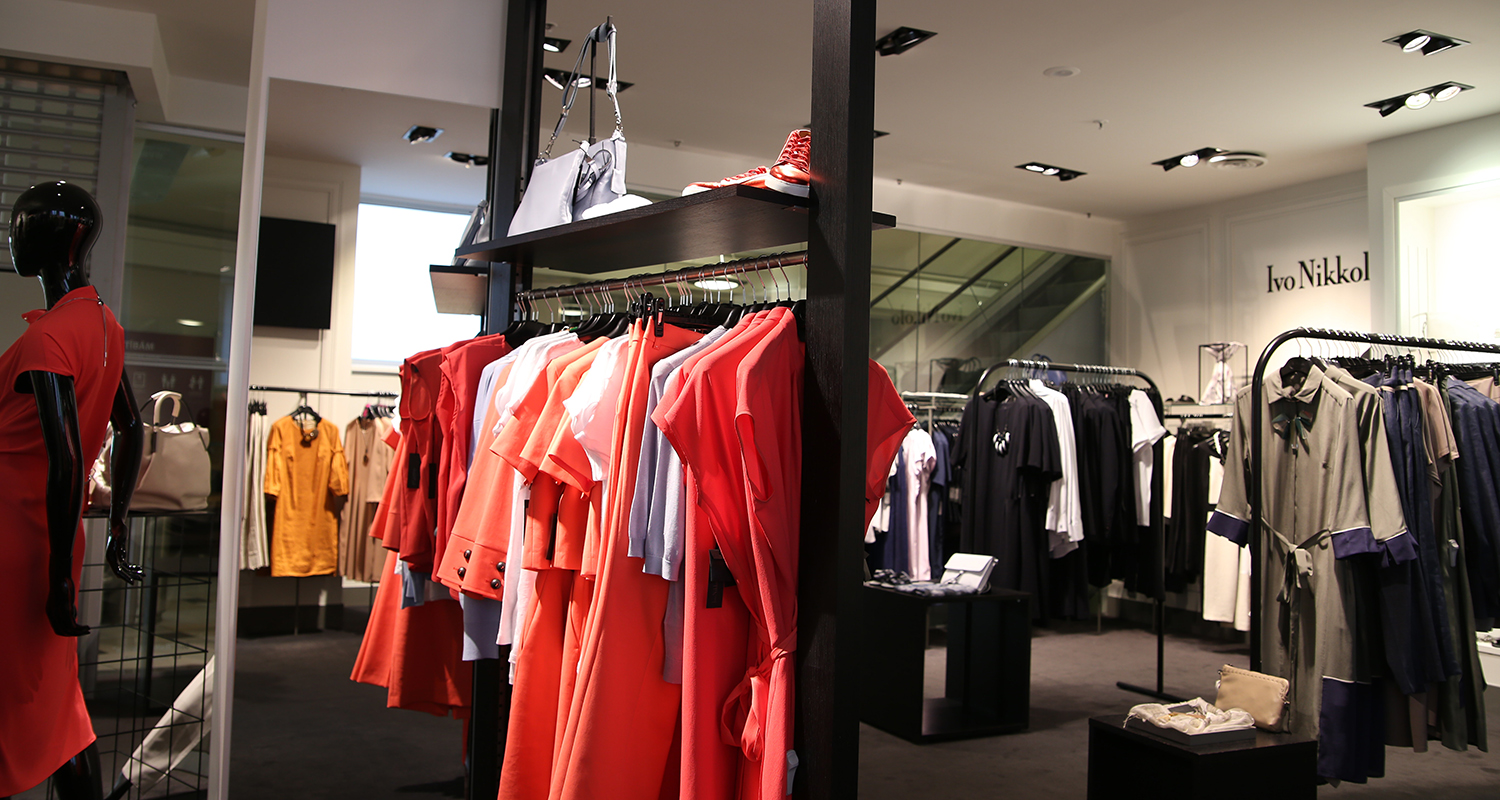 Holistic circular solution for fashion brands & retailers
Maximizing environmental & economical value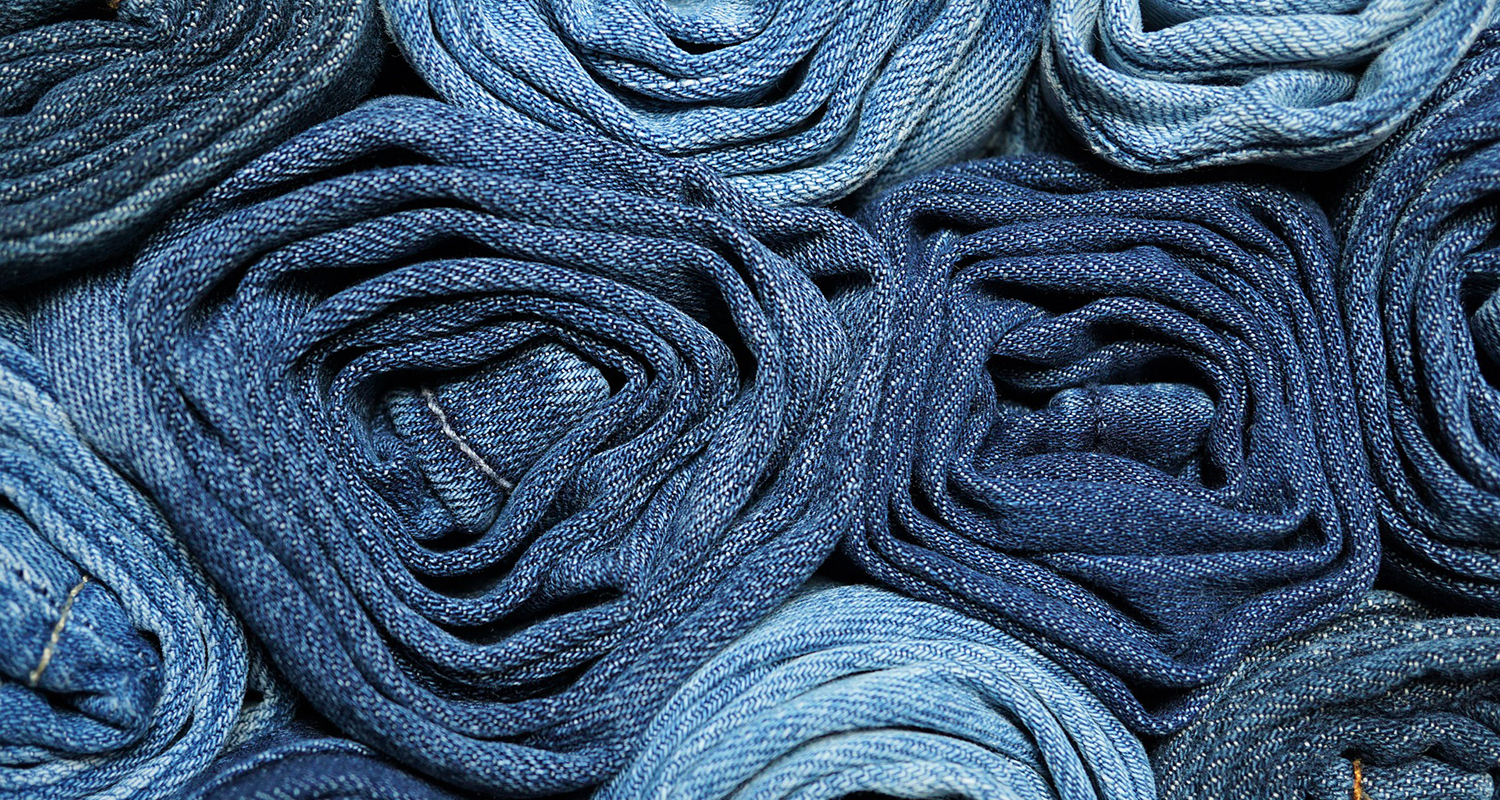 Extended Producer Responsibility (EPR) solution
Reuse, revive and prepare for recycling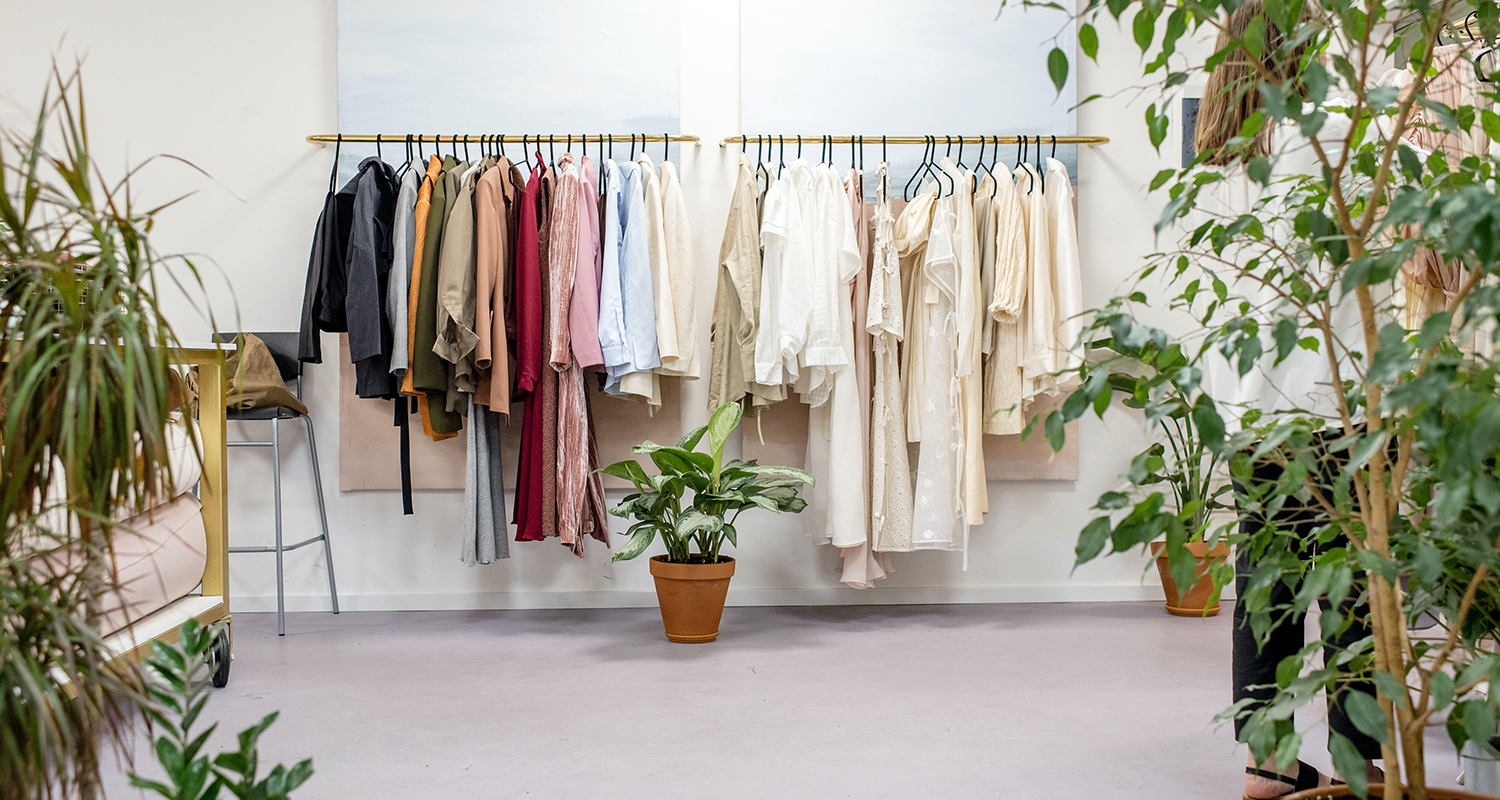 Tailored services for brands & retailers
Flexible processing of end-of-life products
Circular Economy Service for brands and retailers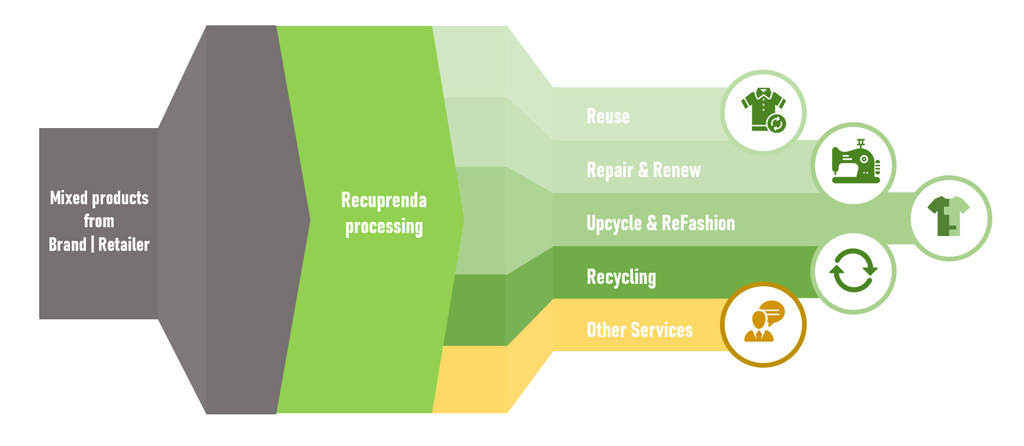 Recuprenda's mission is to assist in the creation of a sustainable and profitable circular model in the textile and fashion industry.
Our company proposes a zero-waste future through revive to reuse combined with innovative industrial scale prepare for recycling process. Recuprenda's holistic solution enables life extension of end-of-life products.
Model based on diverting end-season-merchandise and returns into circular streams
Every year, we manage textile waste from major brands and retailing companies and connect them to important recycling/upcycling operators reducing the negative environmental and social impact of the landfilling and incineration.
Our company has high level unique expertise of the circular economy and it is supported by a hard-working diverse team.
Recuprenda: the circular solution than connects brands and recycling operators
Since 2016, Recuprenda is helping brands and retailers from the textile & footwear industry to implement industrial scale solutions towards a circular business model. Our main objective is boosting the circular economy in the European fashion market acting as a link between brands/retailers and the innovative recycling actors.

We have a proven record in operational excellence by servicing the "I:CO-take back" scheme for H&M and other brands in Spain and neighbouring countries as a highly reliable partner.

During these quick-evolving years we have developed pilots and provided circular consultancy and service to prominent brands such as Pepe Jeans, Nelly, The North Face, Millet/Lafuma, Vans, Timberland, MO, Salsa, Hedoïne, Sympatex, PUMA, Insigna and many others.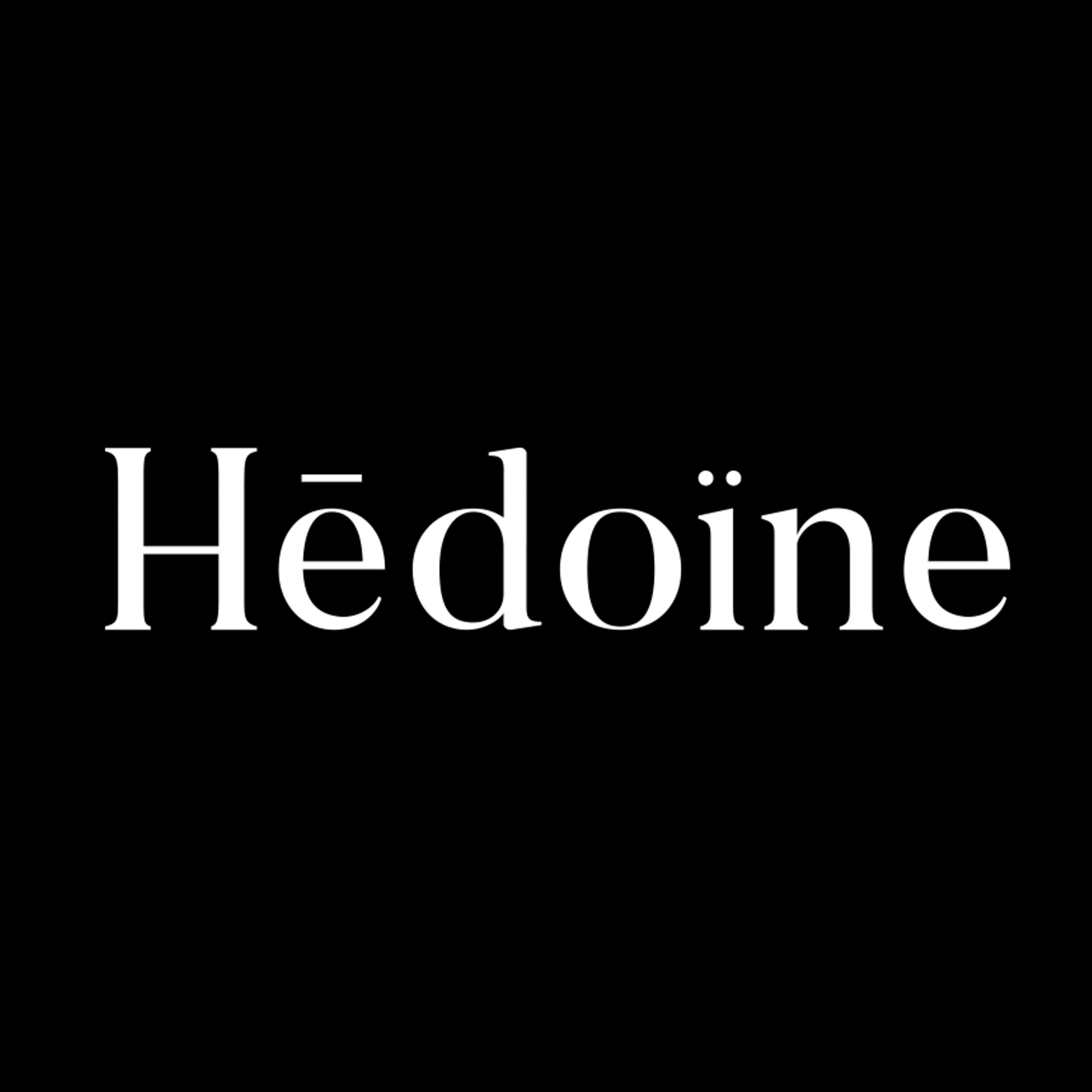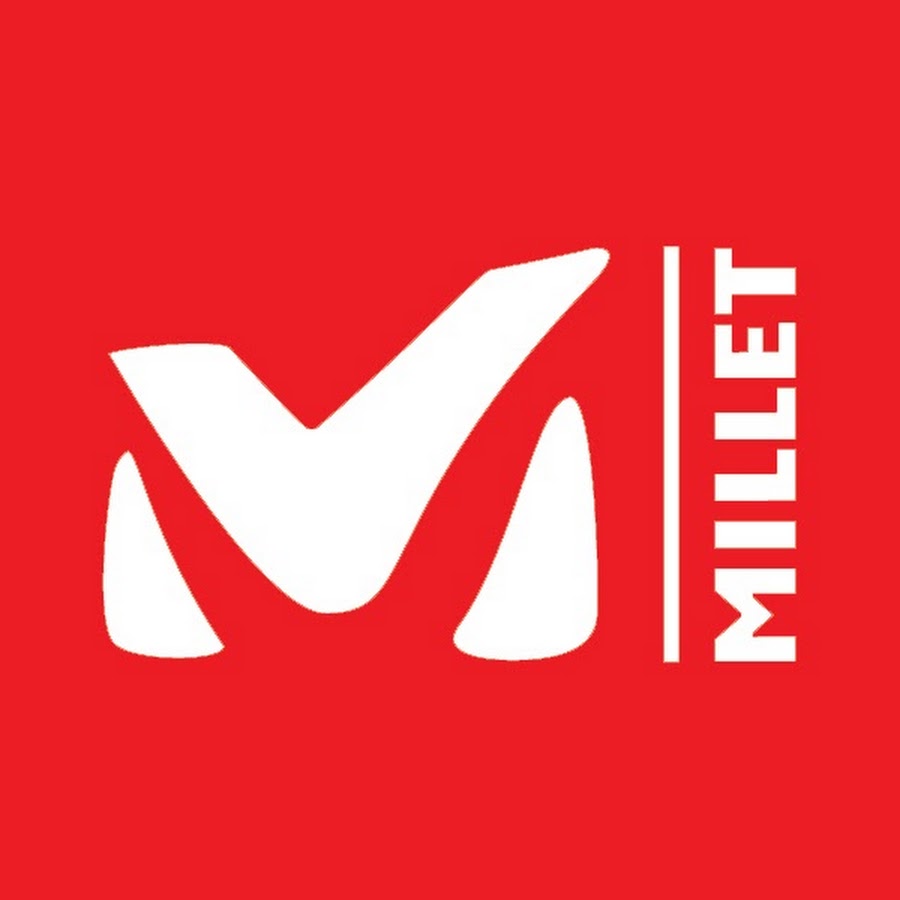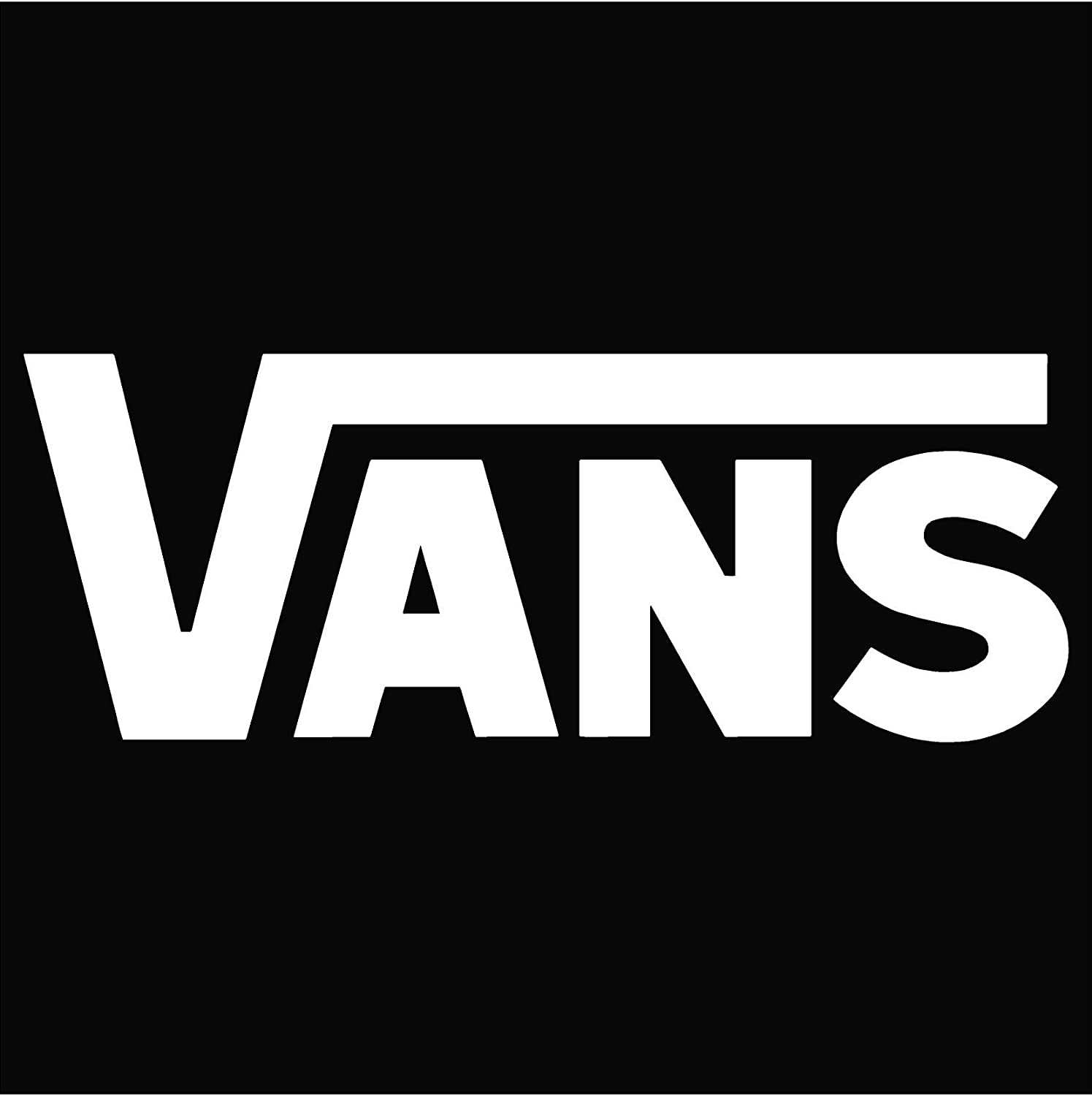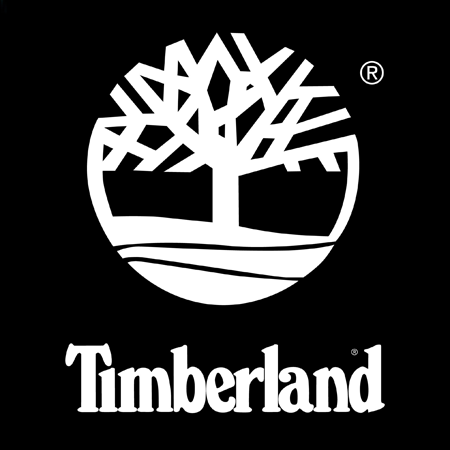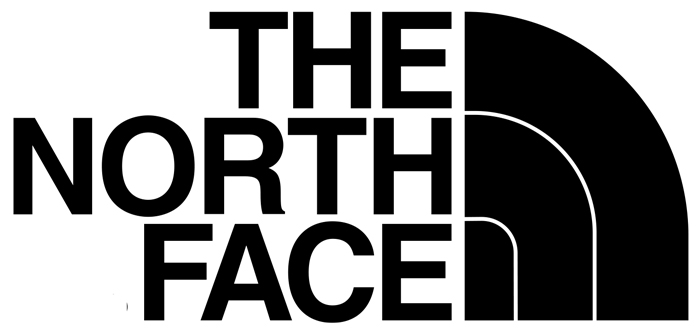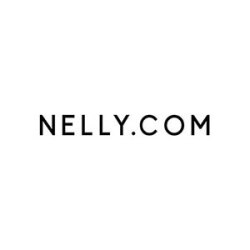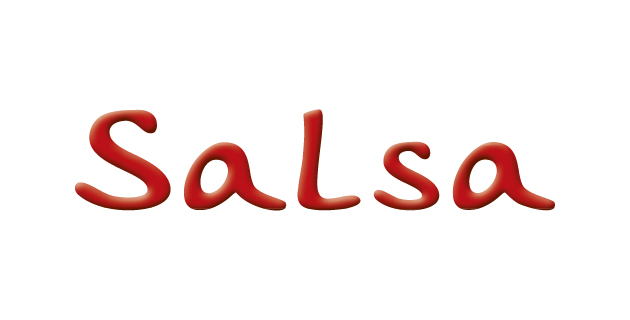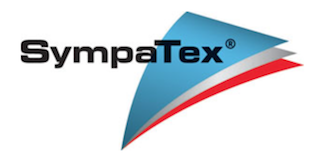 Why brands choose Recuprenda
Holistic circular solution that maximises environmental & economical value.

Legal pressure: Extended Producer Responsibility (EPR) solution to comply with the European law and the Green Deal's circular economy strategy.

Tailored services for brands & retailers: flexible processing of the end-of-life products (reuse, revive and prepare for recycling).
Technology, logistics and profitability of the circular business model
Our broad recycling innovation know-how is gathered through close collaboration with leading innovators such as the SOEX Group, Remondis Recycling, CETIA, AIR, and many others as well as with the most promising innovation projects such as Resyntex or Trash2Cash. Within Recuprenda, we believe our biggest strength is our market and technical know-how.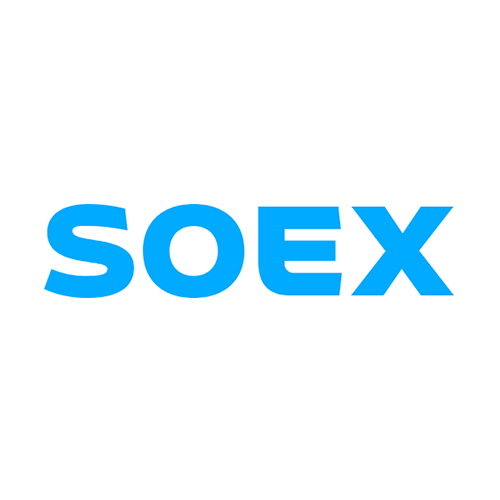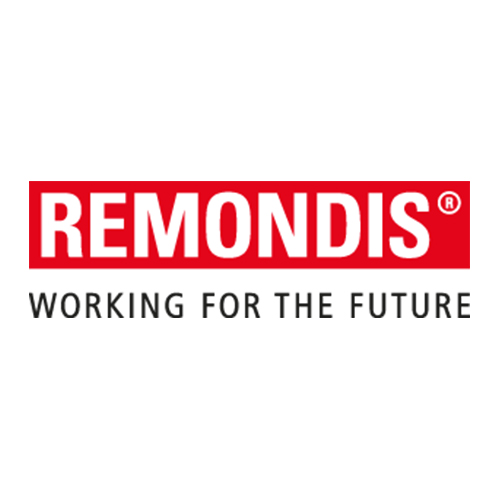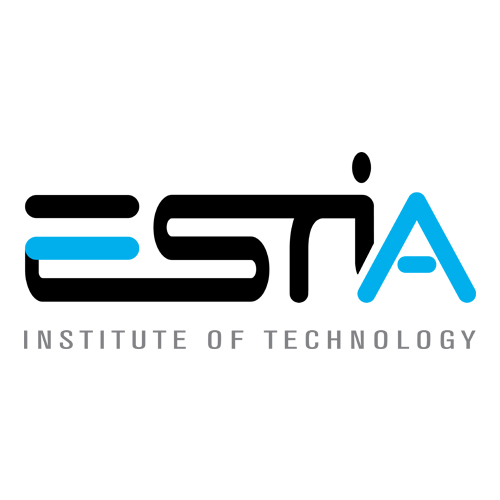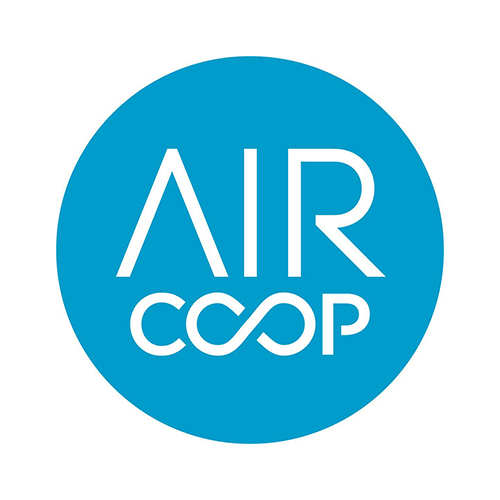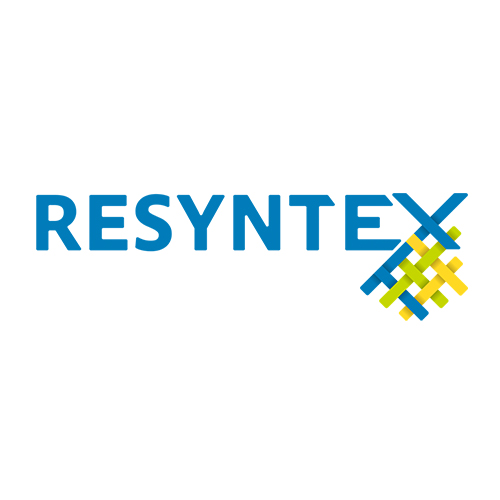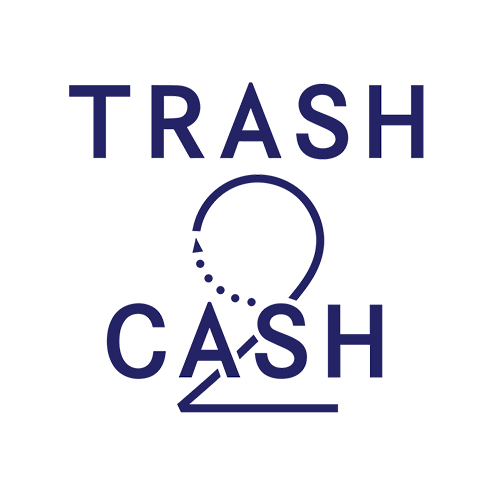 Our circularity experts for the fashion industry
Pailak Mzikian
Recuprenda's CEO, is renowned in the field of textile and plastics waste management. He owns a PhD research in circular economy in fashion industry and thirteen years of practical of specialization. He is one of the pioneers in closed loop recycling schemes and in the implementation of
I:CO
take back concept. Pailak worked with major brands & retailers to set up their circular economy schemes. He also worked with
Remondis
, one of the world's largest waste management processors, in the field of plastics recycling in the textile sector.
Dr. Mike Lee
Recuprenda's CTO, is a mechanical engineer and entrepreneur with a proven track record of more than 12 years of experience in developing innovative recycling technologies. He has designed and developed Recuprenda's prepare for recycling line and has taken part in major recycling technology projects in UK and the EU.
Integrated circular economy service for the fashion industry
Our unique physical circular economy platform enables the processing of various mixed end-of-life products and diverting each fraction to most required circular cycles.
Recuprenda's circular economy service is an extended producer responsibility (EPR) solution for brands & retailers that accomplishes accomplish with the "EU strategy for textiles". It is a highly beneficial and easy to implement solution individually designed for each partner's strategic fits.
Circular business model based on mixed volumes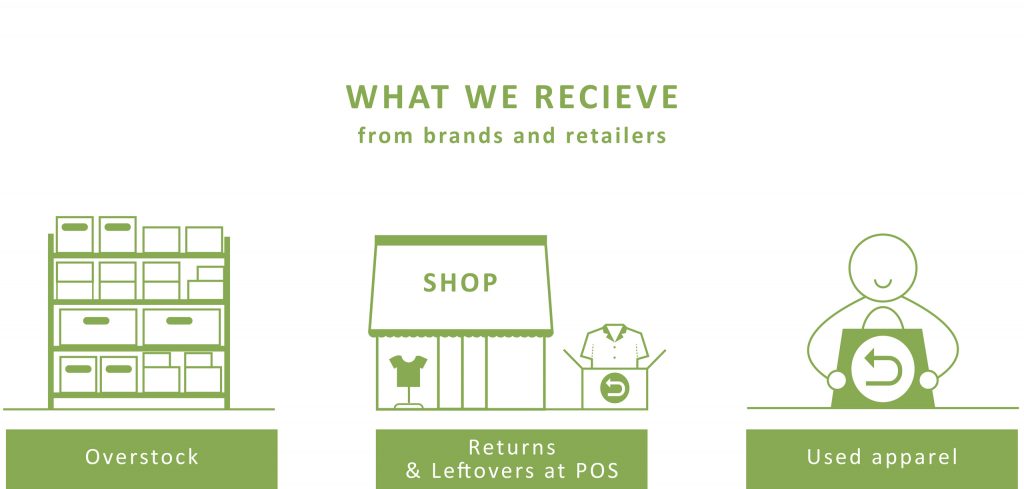 Holistic circular solution: flexible and easy to implement
Within our holistic concept we sort and process your leftovers, customer returns and overstock through all circular cycles: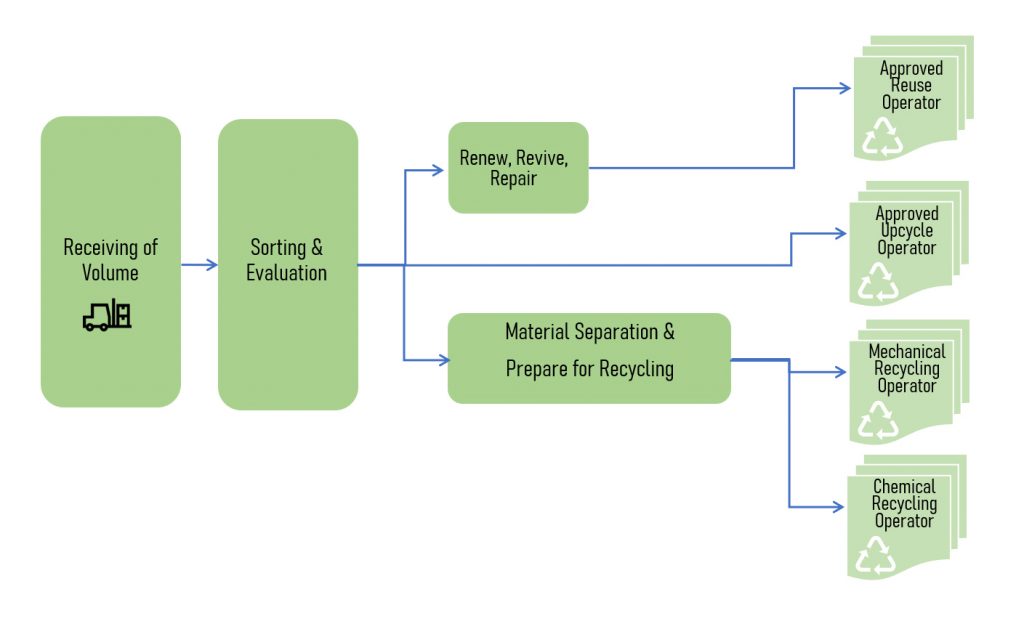 We have set up a simple process to implement and operate circular economy solutions for fashion brands & retailers by:
The process is batch based and thus flexible, each volume can be treated individually and exact to the requirement of the partnering company.
Our partners receive extensive data and information on their end-of-life products processed for their analysis and decision-making process.
EU Seal of Excellence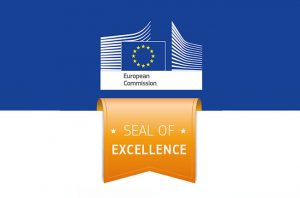 This project has received the prestigious Seal of Excellence, Certificate delivered by the European Commission, as the institution managing Horizon 2020, the EU Framework Programme for Research and Innovation 2014-2020 (H2020-EIC-SMEInst-2020-4 H2020-EIC Accelerator pilot –SME Instrument – Green Deal).
EU legal pressure to the fashion industry: moving towards circularity
In 2021 the EU Commission published the roadmap for its EU strategy for textiles (Ref. Ares (2021)67453 – 05/01/2021) and the EU Parliament voted for the New Circular Economy Action Plan. The priority is to accelerate the transformation of the textile sector into a sustainable and circular industry by implementing:
Circular economy.
Extended Producer Responsibility (EPR).
Increase of recycling rates.
Circular economy: the key for sustainable fashion
One of the major negative impacts on our climate is when the reusable, repairable and recyclable clothes fraction goes to landfilll and incineration. Thanks to Recuprenda's circular solution brands and retailers can reduce up to 54% the environmental impact of the fashion industry chain.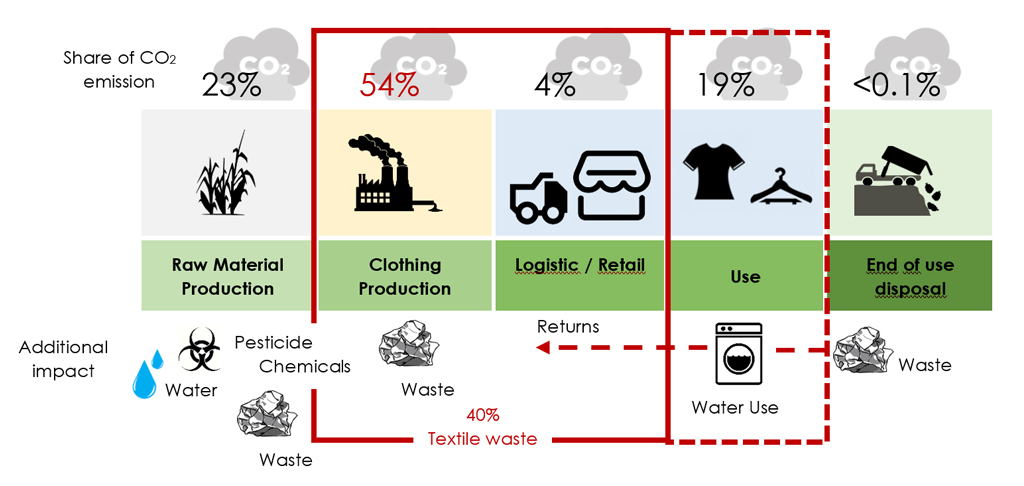 European Green Deal: fashion industry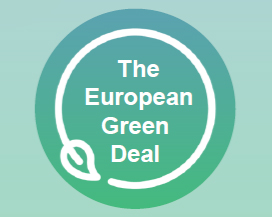 Recuprenda is the partner to reach the goal "transitioning of industry to a clean and/or circular economy (including waste prevention and or recycling)", one of the main pillars of the European Green Deal, the new growth strategy of the European Commission for a more sustainable economy. Our solution allows the reduction of waste going to landfills, increases the reuse and recycling volume and thus reduce the GHGs emissions immensely.
In this objective, main EU targets are to cut greenhouse gas emissions (50-55% by 2030), increase the amount of general municipal waste re-use and recycling (60 % by 2030) and reduce the share of municipal waste landfilled (up to 10% of total municipal waste by 2035).
R&D
Recuprenda actively participates in distinguished R&D projects acting as a link between the brands and the recycling technology innovators. We are continuously enlarging our professional networking with the most innovative recycling processors which are developing disruptive technologies to recycle textile. This makes possible that the textile waste is efficiently transformed into secondary feed stock.
Our R&D projects
Monthly news on: Recuprenda activity, EU regulations, circular solutions, partnerships, projects…
Servicio circular holístico para marcas de ropa
Ask for a free circular economy strategy counsel session (profitable business model, status quo and benchmarks on the market, legal implications, potential of various recycling technologies…) for brands & retailers with Recuprenda's Experts, Pailak Mzikian expert in Circular Economy Business Model building and Dr. Mike Lee Recycling technology expert.
Address:
Partida Bobalar, 8
46130 Massamagrell, Valencia, Spain
Map preview